Greeting
We offer Yamanaka lacquerware that can be used in everyday life. From the traditional Yamanaka process of grinding the wood to applying Japanese lacquer(Urushi), we do it in our workshop in Yamanaka.
In our shop, where you can casually enter, you will find lacquerware made of Japanese wood. Many of Japanese lacquerware items are casual in nature, while inheriting the tradition of lacquerware, in the hope that people will use them in their daily lives and enjoy the warmth of wood.
If you are ever in Yamanaka Onsen in JAPAN, please visit us. We are looking forward to seeing you!
Asada Lacquerware Craft History
Kyosaku Asada, who learned the skills of a woodworker in Ouchi Village, Yamanaka Onsen JAPAN, began as a woodworker and trained ten apprentices.
Kyosaku Asada's eldest son, Takao Asada, the second generation, followed in his father's footsteps, and the three brothers supported the company during its period of rapid economic growth.
Takao Asada, the eldest son of Takao Asada, who did not like the idea of being a woodworker, and who is now the president of the company, trained as a wholesaler in order to become a merchant, then became independent and established Asada craft of japan were, inc.
In 1998, Takashi Asada took the opportunity of building a new workshop to start a store "Urushi no Utsuwa Asada" on the first floor, and also started retailing.
Asada Lacquerware Craft Origin
1912.
Kyosaku Shimada started his own business as a wood carver in Ouchi Village, Ishikawa Prefecture.
Later, through a connection with the Asada family, he married in Sugaya-cho and spread the wood carver technique to his ten apprentices.
1945.
Takao graduated from Matto Agricultural School in Ishikawa Prefecture, and after graduation, he learned the wood carver technique from his father Kyosaku.
1977.
Takashi established Asada craft of japan were, inc. to manufacture and sell lacquerware.
1998.
Takashi opened a new shop as "Urushi no Utsuwa Asada".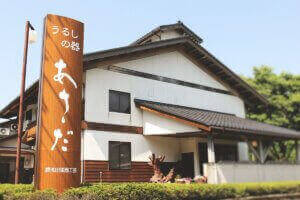 2013.
Haruhiko launched the concept of Western lacquerware as "asada".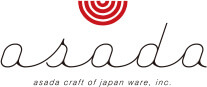 2018.
UTSUROI CUP won the Director-General's Award of the Manufacturing Industries Bureau of the Ministry of Economy, Trade and Industry and the Good Design Award at the National Contest for Traditional Crafts.
It was also certified as a premium Ishikawa brand.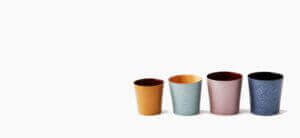 2020.
MURAKUMO CUP won the Prime Minister's Prize at the National Competition for Traditional Crafts.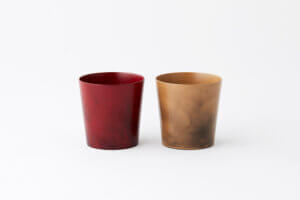 2020年
The "Yamanaka Lacquerware Murakumo Lacquerware for the Future: Human Resource Development Project" was launched on the crowdfunding site casanell to raise funds and start the human resource development project.
Asada Lacquer Ware produces and sells domestic lacquer ware that can be used in everyday life.
The wood base is made using advanced techniques of the Yamanaka potter's wheel.
In order to make the best use of the wood, we offer a variety of lacquerware such as "Fuki-Urushi"(wiped raw lacquer), "Mehajiki lacquerware", and "Murakumo lacquerware" which utilizes the precious hand-painting technique.
The view of the countryside from our shop is spectacular and very popular among customers.