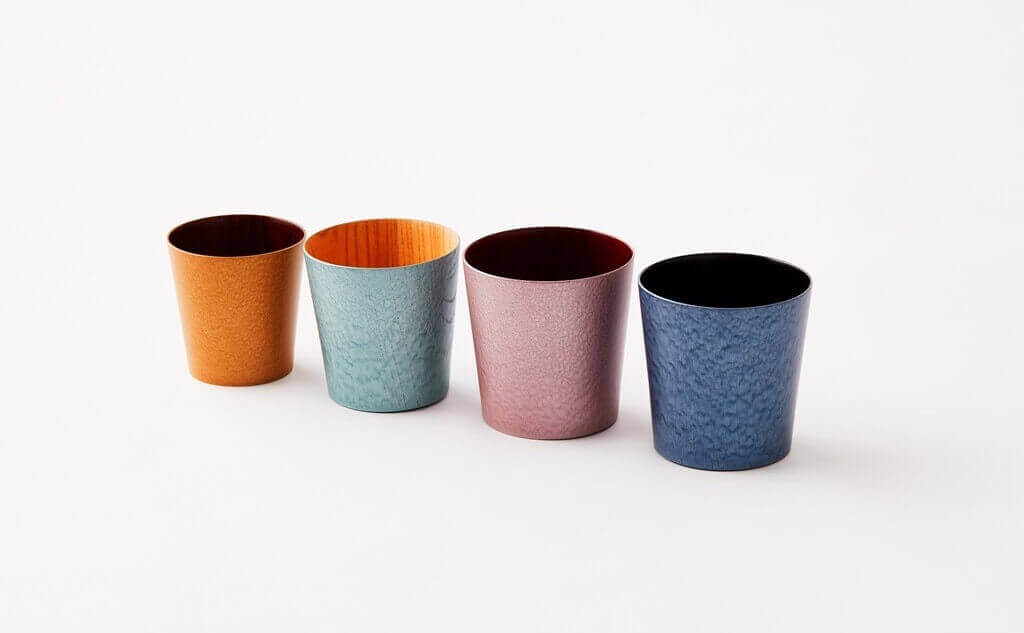 The word "Utsuroi" refers to the flow of time, as in the changing of the seasons.
We named this product Utsuroi in order to create lacquerware that can be adapted to modern life while utilizing the traditional techniques of Yamanaka lacquerware.
The shape is simple, but the shape that can be stored in nested containers is a design created by the advanced turner techniques of the woodcarvers.
The shape is made of thinly hollowed out zelkova, and the inside is coated with wiped lacquer or urethane to make the most of the grain of the wood, while the outside is glossed with metallic color paint to make it look cooler and feel cooler to the touch.
2019 "Premium Ishikawa Brand" Certified Products
2019 "Director-General's Prize of the Ministry of Economy, Trade and Industry, Manufacturing Bureau" at the National Contest for Traditional Crafts" Winner
2019 "Good Design Award" Winner
2019 "OMOTENASHI Selection: Europe and America Selector Award" Winner