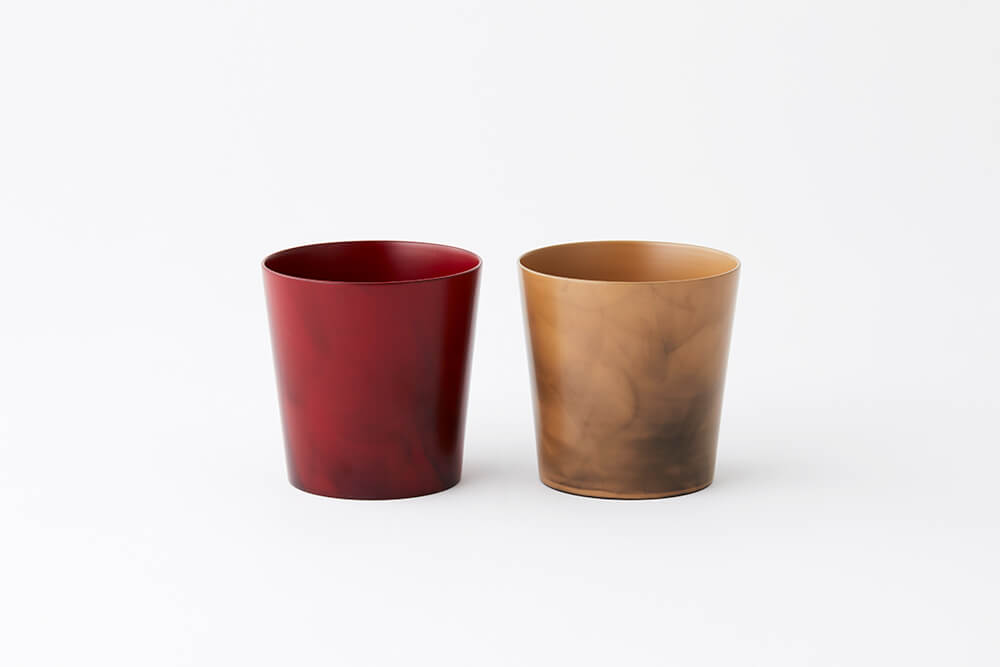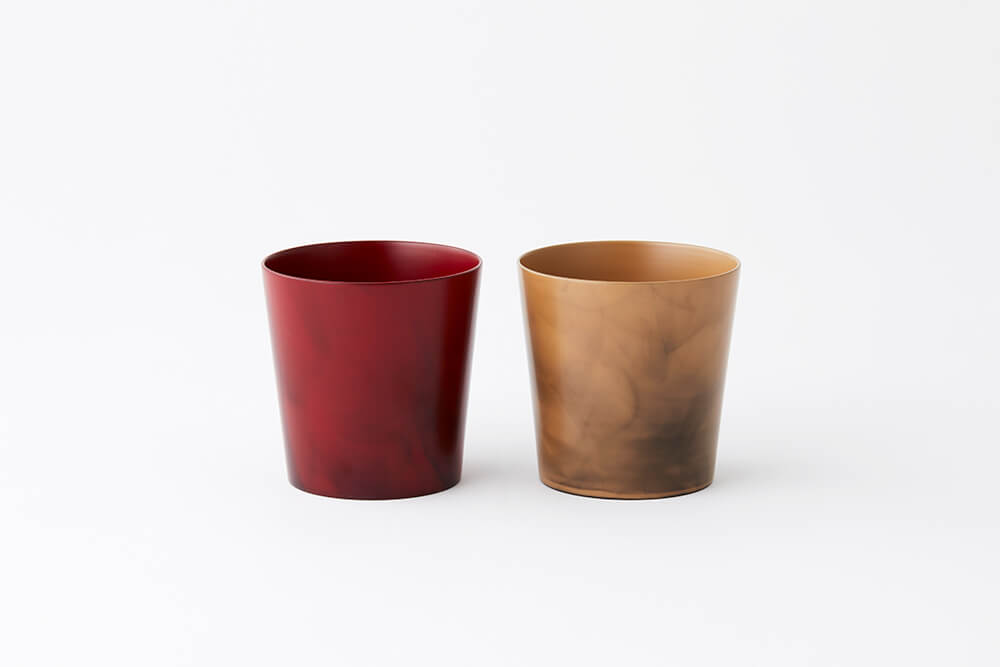 This is the Murakumo Cup, which won the Prime Minister's Award at the 2019 National Traditional Crafts Open Call Exhibition. Murakumo lacquer is a change-coating technique in which lacquer is applied and Japanese candle soot is applied before it hardens. The patterns are different one by one, and there is no cup with the same pattern.
Below is the review comment.
The expression and color of the shimmering flames are not overly assertive and the design is timeless, and the moderately thinly ground wood is attractive when held in the hand. The texture and sharp design that make you want to use it were evaluated and selected as suitable for modern life.