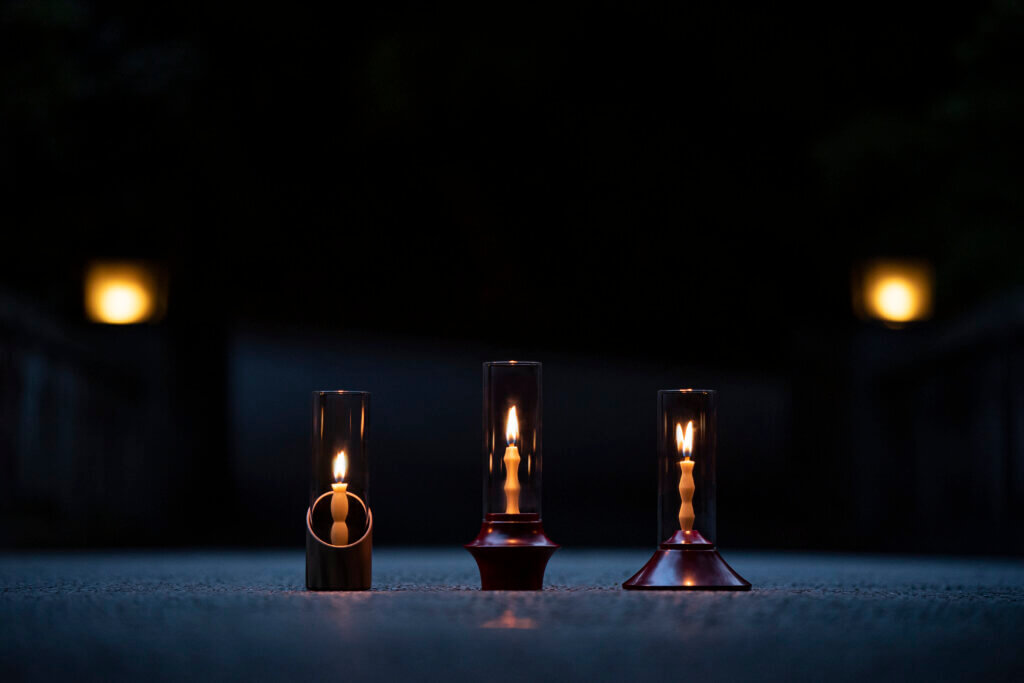 We have created a Japanese candle stand with "Murakumo-nuri", a unique manufacturing method that uses a sophisticated design and Japanese candle soot, on Yamanaka lacquerware that has been handed down from ancient times in Yamanaka Onsen, Ishikawa Prefecture, with Cement Produce Design Co., Ltd. The affinity with Japanese candles made by Murakumo and the design that complements it are irregular. The "1 / f fluctuation" unique to Japanese candles that move with flames is further enhanced, and the mindfulness experience created by relaxation by meditation time is deeply delivered to the user, and the existence that prepares the mind.



・ I want to make a product that makes the best use of Murakumo-nuri, which uses the soot of Japanese candles.
・ Now that I spend more time at home, I want you to spend a relaxing time with the flames of Japanese candles when you relax at home.
・ When you want to think about something, you also need time to vacate. I want you to feel a healing time with Japanese candles that have a healing effect.
・ Japanese candles and lacquer ware are traditional Japanese crafts. Collaboration with other production areas and I want to make crafts that sell well with crafts that suit my current lifestyle.
With the above thoughts and until now, we have made vessels and cups, but we made it from the desire to create lacquer ware that creates a healing space with the wood and painting techniques of Yamanaka lacquer ware.

An article about yuwaragi was published in the Nihon Keizai Shimbun on June 24th.
https://www.nikkei.com/nkd/industry/article/?DisplayType=1&n_m_code=024&ng=DGXZQOCC223ZZ0S2A620C2000000