Making lacquerware, the first product developed after joining the company.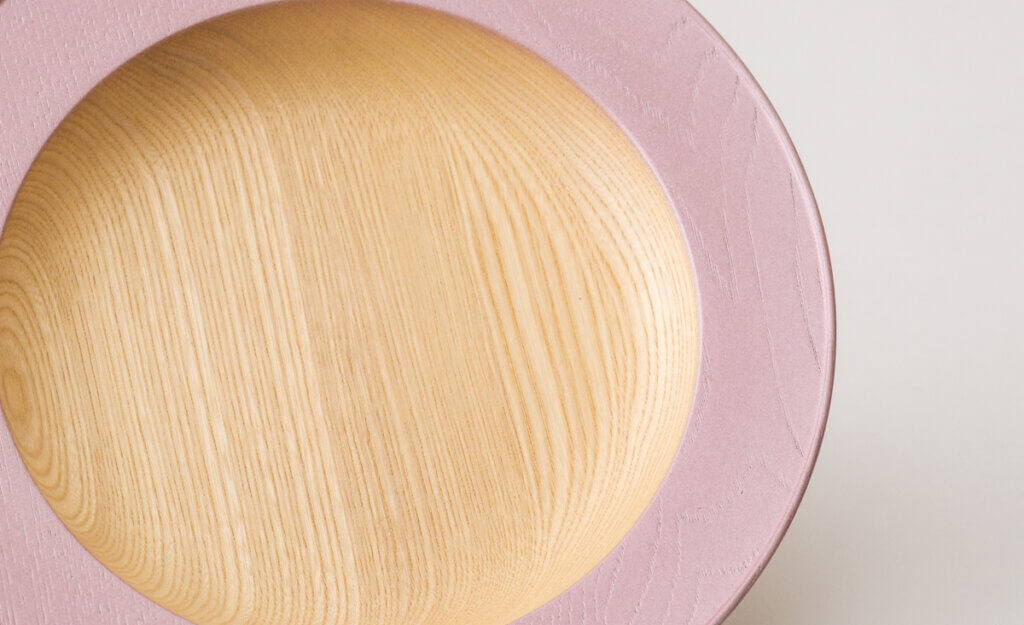 After graduating from the Kyoto College of Traditional Arts and the Yamanaka Lacquerware Industrial Technology Center, I, Haruhiko Asada, joined Asada Lacquerware Kogei, and the first product I developed was a pasta dish with a rim [Wood Plate].
I didn't have an image of making a product that would sell, so I started with a simple motive: I wanted to make a dish that would go well with my favorite pasta and curry.
When we think of lacquerware, there are many traditional items such as bowls and trays. I consulted with a woodturner about whether it would be easy to hold and hold, and it took two years to finish.
When we think of lacquerware, there are many traditional items such as bowls and trays. I consulted with a woodturner about whether it would be easy to hold and hold, and it took two years to finish.


Youth knows no boundaries. "I like pasta and curry, so I thought I'd come up with a dish that would go well with it," he said, with a very simple motive. However, the idea of ​​making Western tableware with lacquerware will not come out if we are bound by existing frameworks. A dining table, not a dining table. Pasta, fried rice and salad instead of one soup and three dishes. "Western lacquerware" blends into such modern food circumstances.


"Easy-to-use designs are cool," says Mr. Asada. I thought about the design while keeping in mind the current living space and fashion trends, and completed a deep dish that can receive any kind of food. His creed is "coolness" that anyone can use comfortably.
(Quoted from Ishikawa Design Center)

https://online.asada-shikki.com/products/utsuroi-wood-plate?variant=40387147038896