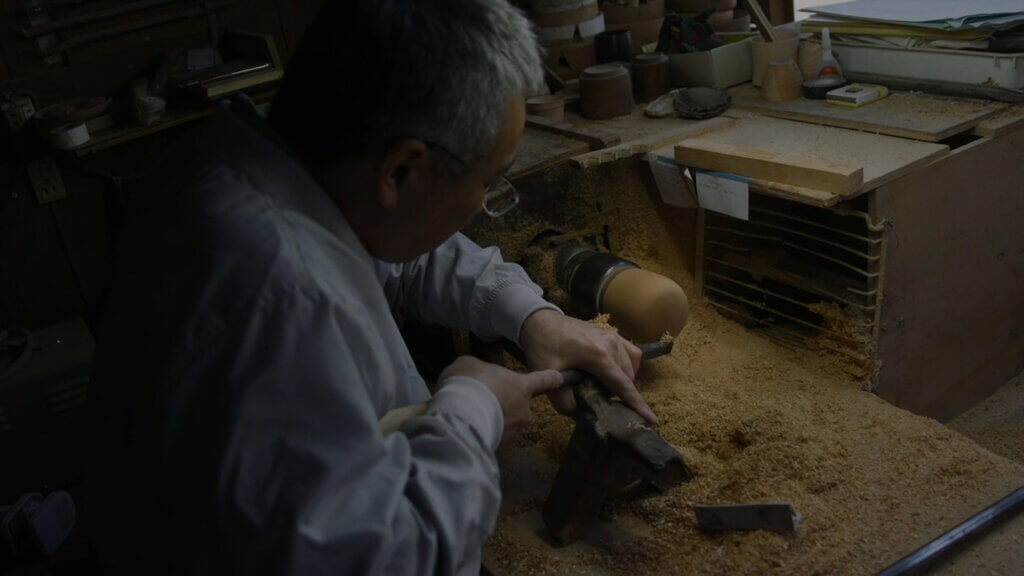 Kijiya is a craftsman who makes woodwork products, and refers to a craftsman who uses a potter's wheel to make bowls and tea canisters. Kijishi began to sell bowls and tea canisters mainly to hot springs at the foot of Yamanaka Onsen, and Yamanaka lacquer ware is characterized by the fact that there are many Kijishi among lacquer ware producing areas nationwide in order to mass-produce sawn products such as bowls. In addition, taking advantage of the characteristics of the wood material itself, we use both "vertical wood removal", which allows the grain to enter vertically, and "horizontal wood removal," which allows the grain to enter horizontally, depending on the work.
Woodworking process
Cutting raw wood ⇒ lumber ⇒ wood removal ⇒ rough grinding ⇒ drying ⇒ leveling ⇒ finish grinding
While rotating the potter's wheel, it is sharpened with a knife called a plane. The plane is forged into a shape that is easy for Kijiya to use, the cutting edge is sharpened, and the shape of the plane changes according to the equipment. There are various types of planes, about 30 to 50 types.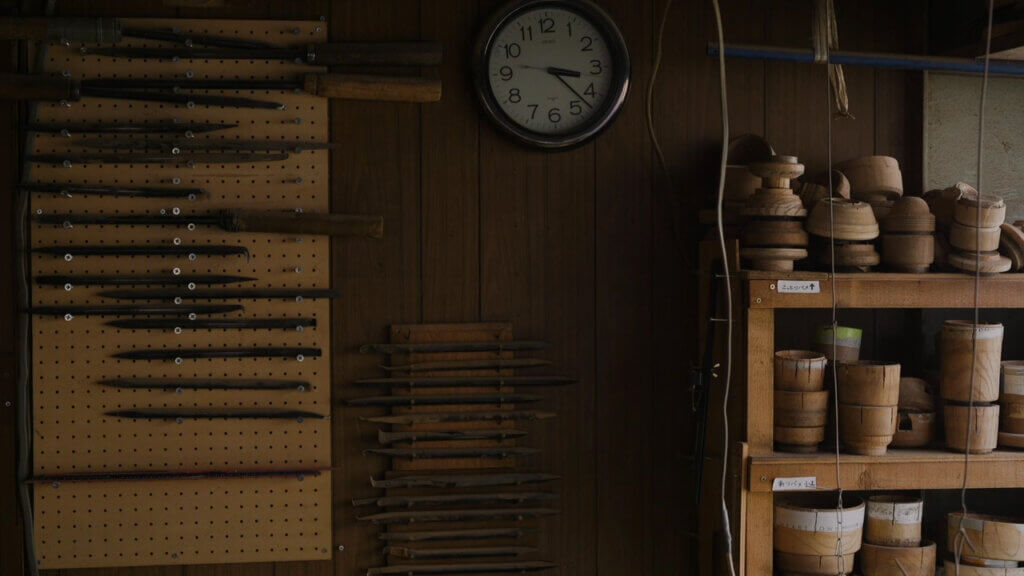 The difficult part of the wood is the technique of shaving, but the important thing is whether you can make a cutting knife that suits you. If you shave the wood with force, it will become uneven when you apply lacquer, so you also need a "forging" technique to make a knife that can be cut. In addition, since it is necessary to make the type of plane according to the equipment, it is necessary to make about 40 to 50 types of blades.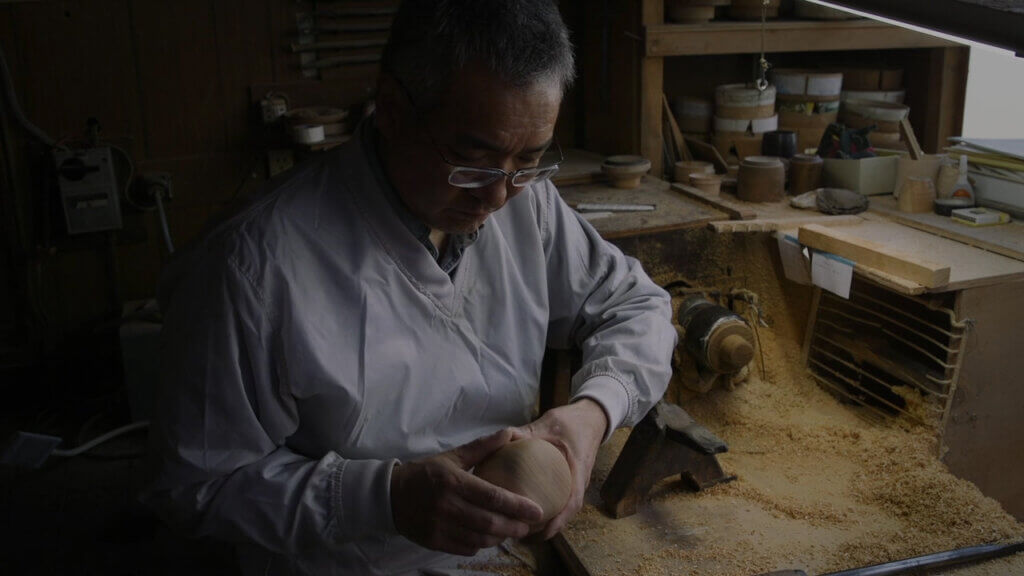 The wood of "SUWARI" is characterized by a rounded bottom, and it is difficult to adjust because it should not be too round, and if it is too flat, it will not move, but Mr. Kutsumi hopes that customers will enjoy using it. say.